Best Towing In Goodland, KS
S&M Repair and Towing LLC has over 20 years experience in the business of helping Northwest Kansas and Northeast Colorado every day with their towing needs. Everyone that we help is extremely important to us — from freight truckers crossing the state to local residents having car trouble. No matter how small or large the job, we always deliver the highest quality of service.
From Limon to Wakeeney
We have you covered
If you've been involved in an accident or have had a breakdown, call our reliable fleet and we'll get you off the side of the road. We can handle wheel lift, flatbed, and all heavy-duty hauling.

Safety First
Licensed and Insured
Trust our licensed and insured professionals to get your vehicle restored. We will assist you with any tire repairs, post-crash recovery, and even large semi-wrecks.

Having a problem with your vehicle is always unexpected. What you can expect from us is a prompt response and reliable towing, no matter the time of day or day of the week.
Our crew is unmatched in speed, delivery, recovery, and repair! No matter what your need, from towing to roadside assistance, tire repair to gas delivery — we will get you out of a jam and back on the road! With over 15 wreakers we can handle any job, whether light or heavy loads. We even do long shifts, so you will always be taken care of no matter where you are!
SERVING YOU ALL YEAR LONG
Have you been in an accident?
The most important thing is always your safety! We will take care of your Vehicle Recovery and Clean Up the site — so you can focus on yourself and your loved ones!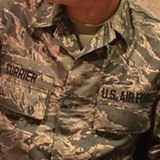 Gregory Currier
from Turners Falls, MA
These guys are great!…Broke down on 70 in CO. Bryan towed us into Goodland and fixed our truck. He had us back on the road in a few hours. Very professional…very knowledgeable…awesome customer service. These guys are the best!
Josh Stover
from Rifle, CO
I can't even begin to express how awesome and professional these guys are. We were on the way back to CO from IN and found that the car's engine was emitting a grinding sound (turned out to be a failing water pump). They were able to fit us in the same day to diagnose the issue, ordered the part for a next day repair, and even shuttled us to and from the hotel in a personal vehicle! We were back on the road the following day, sans grinding noise.
Ciaran Loomis
from Niwot, CO
These guys were helpful! Clean equipment professional operator! Thanks again and use them again!
Abby Pepper
from Burlington, CO
We can't thank S&M Towing enough for their incredible service and kindness that saved us after we got stuck in thick mud!!!! We are a team of cyclists biking from New York City to San Francisco to fundraise and bring awareness to Type 1 Diabetes by visiting families, educating and advocating in communities across the nation, and making known the symptoms of T1D which can be easily misdiagnosed. [more]
scarredangel241
from Burlington, CO
One of the fastest response times I have ever seen from a tow company!
Kathy Rice
from Burlington, CO
They were awesome came right out to help us…… and got us back on the road! Thank you Rod!
Wrecker Services, Light or Heavy Towing, Truck & Auto Repair, Vehicle Recovery, Tire Repair, Accident Assistance, Lock Out Service and more…